Behind designing products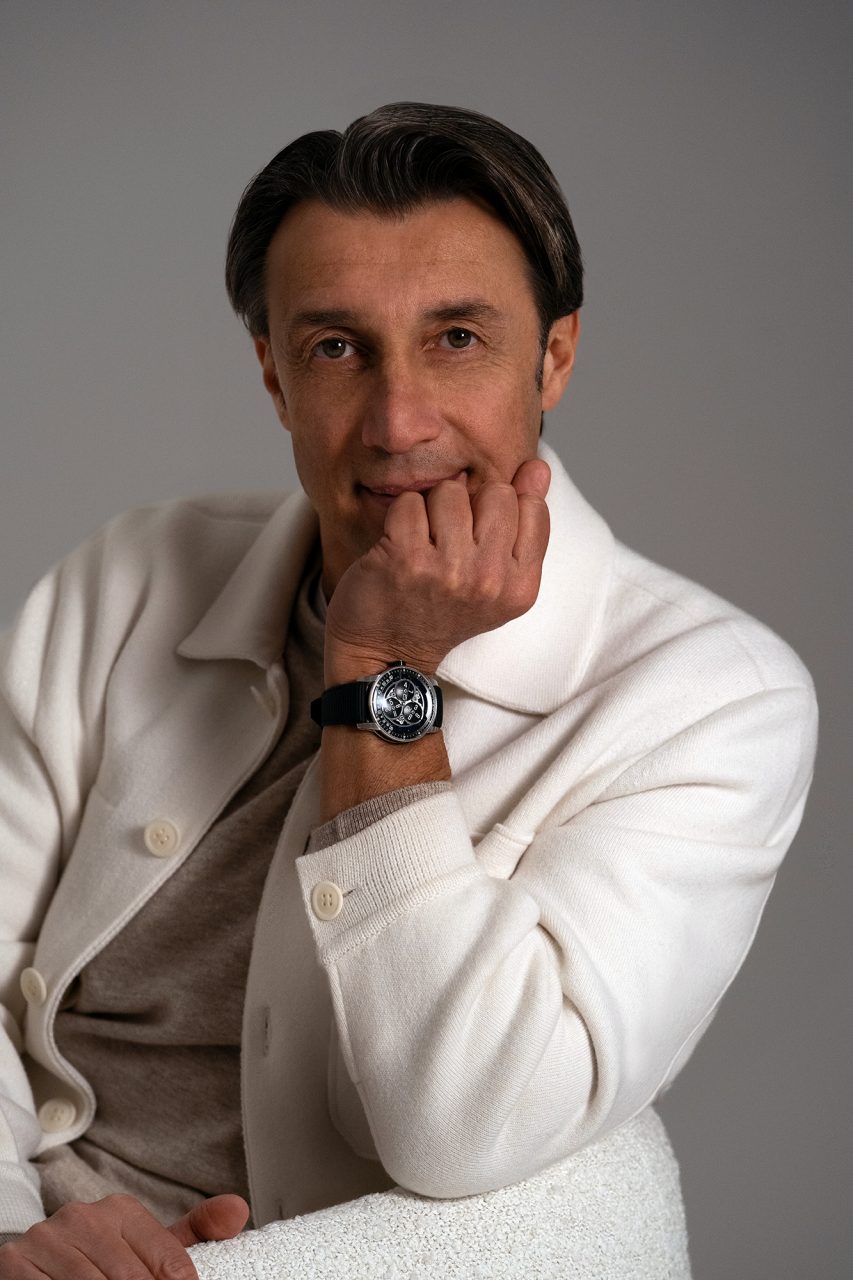 A passion for pure forms, elegance, and materials.
I designed an immense range of successful products for the most prestigious brands. I'm a builder of dreams for living, work, and leisure.
My projects have been exhibited in Paris, at the Weserburg Museum of Modern Art in Bremen (1995), at the Museum of Decorative Arts in Cologne (1996), and at the Milan Triennale (2016), and at MARCA, Museum of the Arts of Catanzaro (2017).
Since 2011 I have been teaching design at the University of Beijing. In 2013 I founded A++ architecture studio with Paolo Colombo in Lugano, which deals with interiors and large-scale projects all over the world, with studios in Lugano, Zurich, New York, Miami, and Dubai.
On my path, there is a fascination with manufacturing, respect for those who produce, and for those who accompany the process of design as a concept and a physical reality. Apart from being my professional occupation, design is my life story in which curiosity and passion are inseparably entwined with skill and competence.
A story of passion, pragmatism, and feeling, of synergies with collaborators and companies, of inspiration that arises from encounters, travel, and, above all, from his passion for art.
Clients
Carlo's collaboration brands.
Awards
The list of awards obtained.
2004 Designer of the Year
2005 Elle Decor International Design Award
2008 Elle Decor International Design Award
2010 Elle Decor International Design Award
2011 Elle Decor International Design Award
2012 Red Dot Design Award
2014 Red Dot Design Award
2014 Interior Innovation Award
2014 London Design Awards
2014 Red Dot Design Award
2015 Red Dot Design Award
2015 iF Product Design Award
2016 100 Eccellenze Italiane
2016 Elle Decor International Design Award
2016 Presentation at Triennale di Milano 2016 con la 784
2016 IDA International Design Awards
2017 International Design Award, Los Angeles
2017 Knight title by the Italian Consulate in Switzerland
2018 APDC*IDA – Design Excellence Awards
2018 Interior Design Award
2019 Wallpaper* Design Award
2019 European Product Design Award
2019 The Executive Award - Designer of the Year
2021 Best of the Best 2021 by Robb Report
2021 Quirinale Contemporaneo
2022 Art Director in Master Contract Interior Design - Istituto Marangoni, Milano
2022 Wallpaper* Design Award
2022 Rizzoli monograph publication for 30 years of career